Burying Toni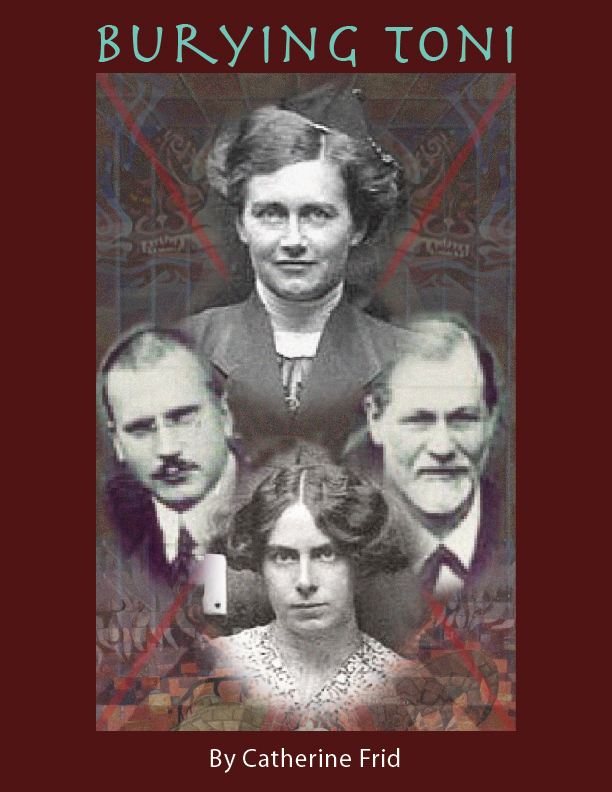 Animus: Why should we flounder around in the past with Shadow?
Shadow: I'm irrational. It's part of my charm.
Synopsis:
The funeral of Toni Wolff, the long-time mistress of Emma Jung's husband Carl, is about to commence.
In the time it takes her clock to strike noon, three aspects of Emma – her conscious mind, her masculine side and her Shadow side — grapple with whether Emma should attend. At the same time, Emma feels stymied in her Jungian research into the quest for the Holy Grail.
Burying Toni explores the complexities within Emma Jung as she grapples with her history after 50 years of marriage to fellow psychoanalyst Carl Jung. Emma conjures up her husband, Sigmund Freud, and others as she struggles to understand the truth about her past.
Reviews and Feedback:
"From start to finish I found Burying Toni mesmerizing … a wonderful play that examines the nuances and dark shadows of our mind." — Mooney on Theatre
"I thought it was marvelously and originally theatrical. The time frame of the bell chimes is quite brilliant and the characters are very clear." — Nika Rylski, Writing Instructor,George Brown
"Burying Toni was an excellent theatrical excursion and a great addition to our University of Toronto course on C. G. Jung. The play brought to life a number of key Jungian concepts with a very lively script and highly engaging performances." — Tim Pilgrim, Jungian analyst and lecturer at University of Toronto
"FANTASTIC! I was captivated from beginning to end! I thought this play might go over me since I'm new to learning about Jung's theories. I mean new new! And it wasn't!" — audience member
Link to complete Mooney on Theatre review:
Review: Burying Toni (Alumnae Theatre Company)
Production History:
2014 Alumnae Theatre Toronto ON
Photo Archive: