Canada's Seniors:
Our Roots, Our Future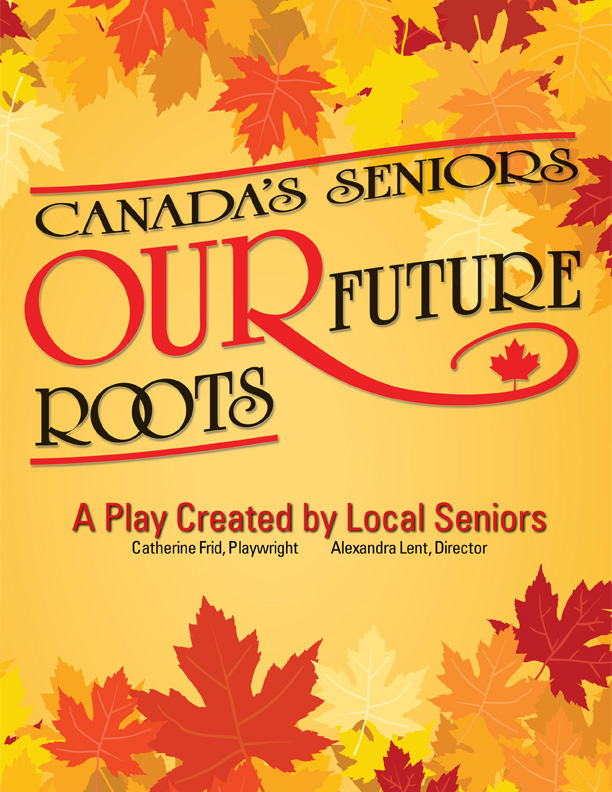 "People want to talk but they don't want advice. Nobody wants to be told they're carrying on a family pattern they don't like…. So after our family reunion, I started to write stories about our family.
Stories with the attitude cleaned out of them."
Synopsis:
Canada's seniors are the link between our country's past and future, and their insights are an important part of Canada's 150 commemorations in 2017.
Canada's Seniors: Our Roots, Our Future was co-created by the Our Voices group of 16 local seniors, with playwright Catherine Frid of Puslinch Township. The group met weekly for five months, telling stories and improvising scenes.
The play's scenes explore, among other things: how past wars impact us today; the joys and pitfalls of the cell phone age; how families have changed; the unexpected benefits of family reunions, and even a Utopian vision of the future. This comedic, poignant and insightful show also includes a new song co-created with composer James Gordon.
This project was funded by the Guelph Community Foundation's Canada 150 initiative and the Ontario Arts Council, with support from Eramosa Eden Retreat Centre, Guelph/Eramosa Township, Long & McQuade, and Guelph Little Theatre.
Reviews and Feedback:
In a society too often guilty of ageism, this group added some much-needed depth to the topic of seniors and it was joyful to watch them tear off labels as they charmed the audience. — Acton Tanner
It was both humorous and full of wisdom. — audience member
certainly a welcome affirmation that age does not make us irrelevant. — audience member
It was wonderful, especially the war stories. I would love to have you present at my school. — audience member
This was just great – all the way through. I love the people and the process. Everyone counts! And the technical expertise was amazing. —- co-creator
I am truly amazed at the impact the play had on the audience – laughter and enthusiastic clapping. —- co-creator
My body was a major challenge but my mind overrode the pain. Having a brain that keeps going is a wonderful gain. —- co-creator
I loved knowing that our "older person" brains work so fabulously. —- co-creator
Production History:
2018 Watercourse Theatre Rockwood ON (showcase)
2017 Watercourse Theatre Eden Mills ON
Photos & Video Archive: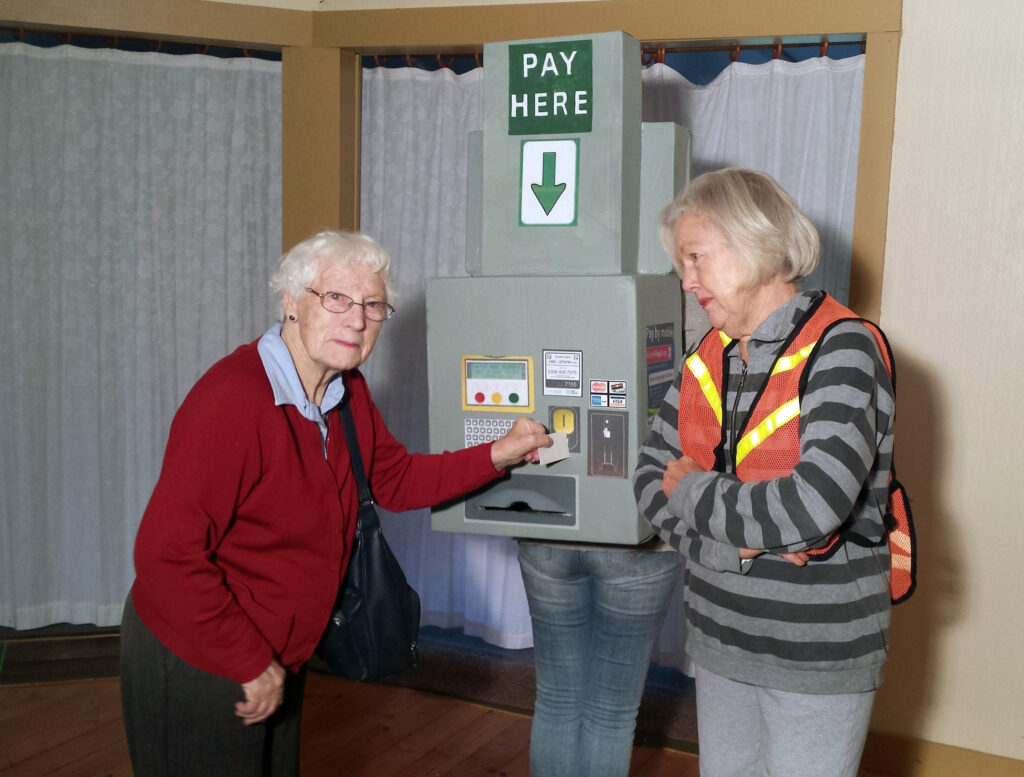 Our Voices video:
Video from Guelph Community Foundation:
Video from Rogers tv:
https://www.rogerstv.com/media?lid=237&rid=8&gid=283557
Website: https://OurRootsOurFuture.weebly.com/
Purchase Script – available soon!