Dead Cat Bounce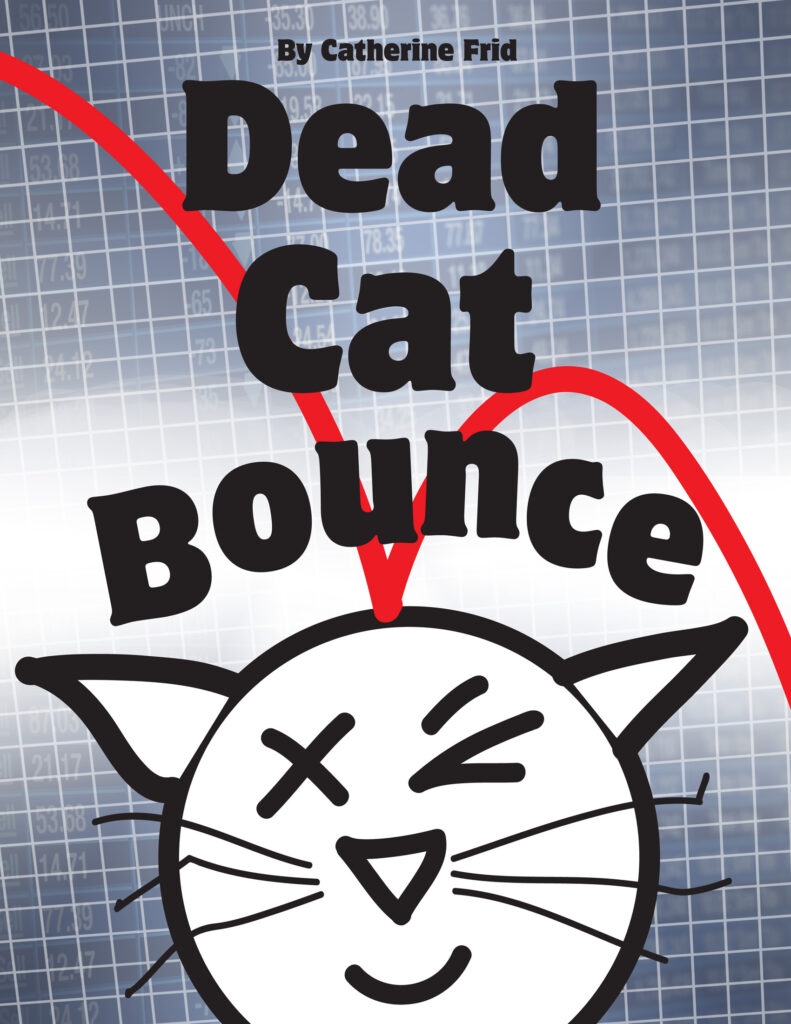 MAYOR: Have you ever heard her sing?
THOMAS: It's amazing. She has something.
MAYOR: Amara? Yup. She's quite a girl.
THOMAS: Talented and beautiful. The kind of woman you never meet.
MAYOR: I met her.
Synopsis:
Thomas, a stock trader, uses the "Dead Cat Bounce" stock trading strategy, betting against the market and driving prices down. He's forced to confront his values when he falls in love with Amara, a blues singer, and needs the help of her neighbourhood's homeless man to get close to her.
Production History:
2008 Unhinged Festival of Site-Specific Theatre Kitchener ON
2010 Toronto Fringe Festival Toronto ON
2016 Guelph Fringe Festival Guelph ON