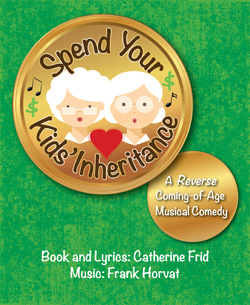 LORI: "Back off!" Mom, your slogan's gone viral.
CLAIRE: That doesn't sound good.
LORI: It's great!
Synopsis:
Spend Your Kids' Inheritance is a coming-of-age musical comedy-drama about four seniors who plot to regain control of their finances and escape the Alpine Retirement Home.

A newcomer upsets the status quo, unleashing repressed desires and igniting conflict between staff and residents and their adult children. These struggles, and their dreams for their futures, create a bond between four of the Home's residents – Claire, Alice, Hal and Nelly. They embark on a journey that forces them to wrestle with the power of choice and its consequences, and that challenges stereotypes about age, love, family, friendship … and freedom.
Reviews and Feedback:
The energy and joy which flows off that stage must be experienced to be believed…. Catherine Frid has blessed this show with a book that not only stands up as an entertainment, but clearly shows she has engaged with the sorts of seniors she's writing about. The material is tender and reflective without becoming cloying or giving into easy answers.– Mooney on Theatre
It's lots of fun as well as raising issues in a sensitive and thoughtful way. I think my favourite song was "Senior Romance Can Be Awkward." Congrats on your sold-out run! — audience member
We really enjoyed your play. It was very joyful with many funny lines and scenes. We particularly liked the "Apparently We're Not Here" song, very clever. — audience member
Congrats on Patrons' Pick and such grit to bring that story to life. We need more narratives representing that age group. Thank you for that. — audience member
Well, that was a treat! Entertaining and fun, with enough truth mixed in to make it deeper. Congratulations on another hit! — audience member
Full Mooney on Theatre review:
Spend Your Kids' Inheritance (Watercourse Theatre) 2019 Toronto Fringe Review
Production History:
2019 Toronto Fringe Festival Toronto ON (Patrons' Pick)
Photo Archive: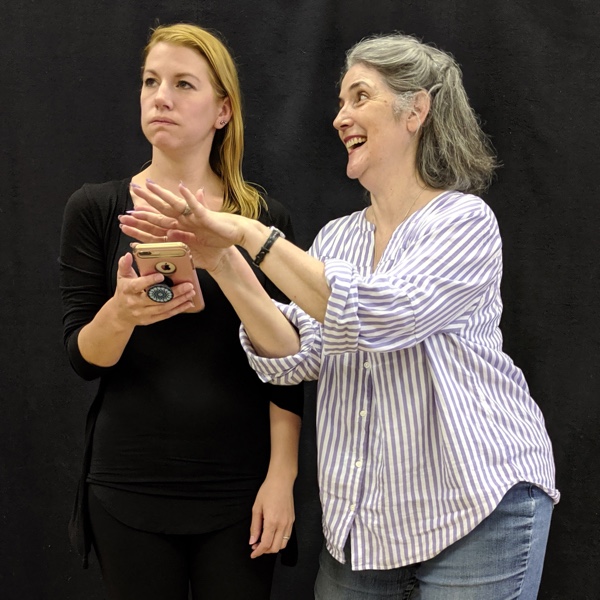 Website: SpendYourKidsInheritance.com