What I Gave, I Have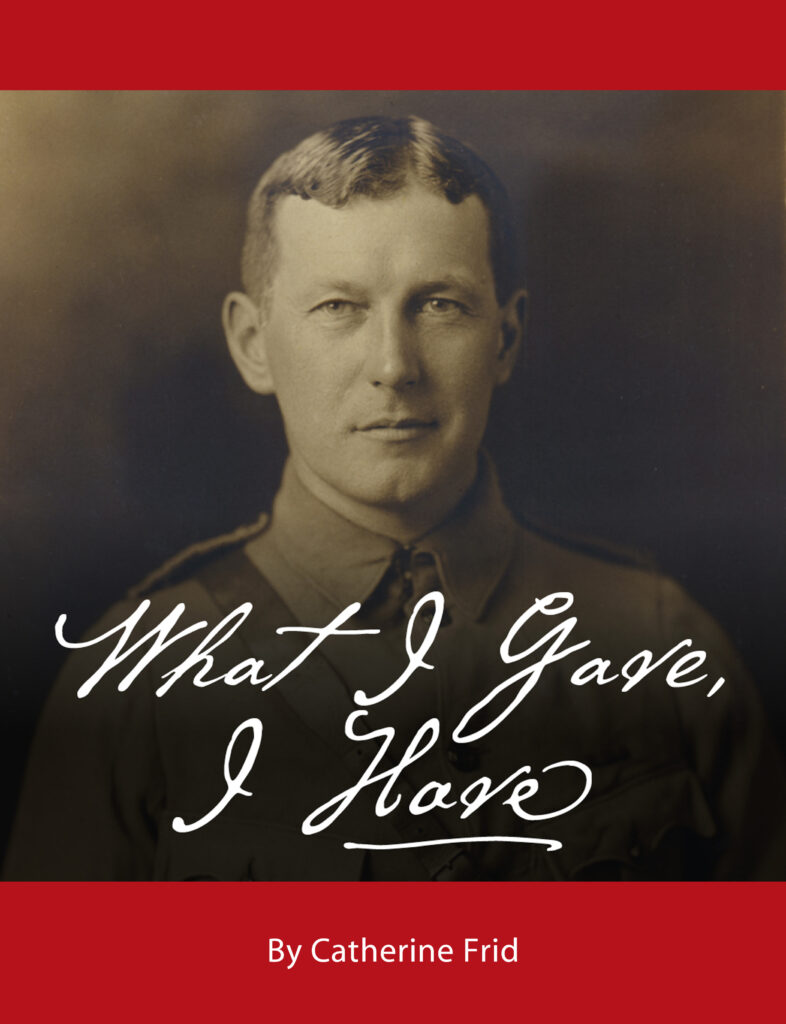 "It will be in your power every day to store up for yourselves treasures that will come back to you in the consciousness of duty well done, of kind acts performed. Things that you have given away freely you yet possess."
Synopsis:
Lieutenant-Colonel John McCrae was a Canadian physician, soldier and poet who penned "In Flanders Fields," the famous World War I poem.
In What I Gave, I Have one actor plays McCrae and six other characters in a play that explores new insights into McCrae's life, loves, poetry and the battlefield trauma that irrevocably changed him and contributed to his death in France in 1918.
This work was created and premiered with support from the Guelph Museums.
Reviews and Feedback:
The natural setting complemented a raw and emotional performance. — Guelph Today
The play looks at the life of John McCrae, from early childhood, through the Great War and his later battle with PTSD. — Guelph Mercury
Your standing ovation tonight was well deserved – the play was wonderful! — audience member
I thought it was very well done, the actor was outstanding and I think he and you caught the character of McCrae; I particularly liked the anger, and the poem fragments…. It's very difficult in 70 minutes to capture all the complexity of his achievements and person and to know what to put in and to leave out. But "less is more" and you pulled that off. — John Prescott, author of In Flanders Fields: The Story of John McCrae
Production History:
2019 Guelph Museums Guelph ON